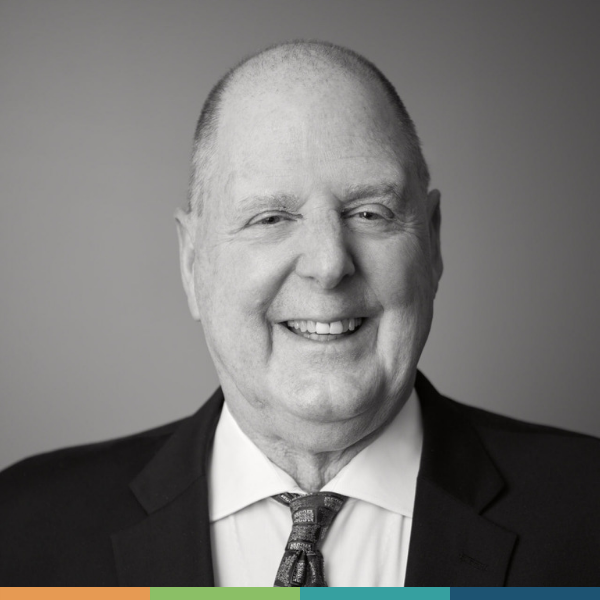 Randy F. Boggio
Shareholder
Elder Law Attorney
He | Him | His
Danielle Winther
Legal Assistant
SPECIAL NEEDS
Establishing and administering supplemental and special needs trusts; long-term care planning; settlement planning; estate planning.
EDUCATION
JD – Hamline University School of Law
BSW – University of Wisconsin – LaCrosse
INVOLVEMENT
COMMUNITY & PROFESSIONAL
Member of the Academy of Special Needs Planners

Randy F. Boggio is a shareholder for Maser, Amundson & Boggio, P.A. and represents clients with special needs and their families in establishing and administrating Supplemental and Special Needs Trusts. He works with personal injury attorneys to assure protection of settlement awards and jury verdicts for disabled clients through settlement planning, as well as working with probate and family law attorneys to provide trusts that protect estate distributions and property settlements.
Randy also is known for representing clients in all areas of long-term care planning. He enjoys working with individuals, couples and their families to ensure resources are protected and maximized for their benefit when faced with nursing home placement.
Randy has been recognized with the Mary Alice Gooderl Award by the Elder Law Section of the Minnesota State Bar Association for outstanding service to the community in the area of Elder Law. In 2018, he was inducted into the Minnesota State Bar Association's Elder Law Section Hall of Fame. He has been named in statewide surveys to the Minnesota Super Lawyers list since 1998. Randy has received an AV® Preeminent™ 5.0 out of 5 rating in Martindale-Hubbell, a national legal directory. The AV® rating is the highest possible rating an attorney can achieve and recognizes a lawyer with very high preeminent legal ability and the utmost professional integrity.
GET TO KNOW RANDY
Those who know me well say that I'm:
Caring

– I'm genuinely concerned about my clients' well-being and invest a tremendous amount of time and energy to help relieve their burden. On a personal level, I enjoy connecting with those I help and look beyond their diagnosis or condition to get to know them for who they are.

Problem solver

– Because issues associated with disability and special needs trusts are often multi-faceted, I focus on a methodical, structured approach to get to a solution. Drawing a map and putting a plan in place makes the process easier to understand, implement and manage.

Committed

– I'm in this for the long haul. When we run into obstacles, when things don't work out the way we expected, when the future looks uncertain – that's when I shine. I don't get discouraged – I remain calm and in control. You can count on me to take care of whatever's not working.
I chose to become an attorney because of a life-changing circumstance right out of college when I was working as a social worker. As a member of VISTA (Volunteers in Service to America) in Denver, I was helping tenants in low income neighborhoods resolve disagreements with their landlords. One of my clients at the time, an elderly woman, was living in a first-floor apartment that was frequently broken into and burglarized. She asked me to approach her landlord to see if he'd be willing to pay for half of the cost of a $175 security door. I called her landlord and discussed her proposal. At one point during the conversation, he said, "Hey, wait a minute, are you a lawyer?" I said, "No, I'm a social worker." He laughed and replied, "Then go to hell," and hung up. My client noticed the look on my face and said, "He hung up on you, didn't he, sugar?" I replied, "Yes, he did." She stood and said, "Thank you for trying to help me, dear. I'm very grateful." Then she left. I sat at my desk for a while, feeling angry and helpless. At that moment, I came to the clear conclusion that the next time somebody asked me if I was a lawyer, I would be able to say, "Yeah, I'm a lawyer, now fix the damn door!"
I believe that every person has a story, even though we may not be able to see it come through in times of stress and anxiety.
I can solve just about any problem within my area of expertise and will work to do so in order to help my clients live easier, fuller lives.
My greatest accomplishment is raising my sons to be the men they are today.
I'm making a difference by helping people maximize the quality of their lives through proper planning.
Quote me… "It's never too late. You're now in the right place and now we'll take care of you."
My next challenge is to strengthen our firm so that we're increasingly better at making a difference in our clients' lives while serving as leaders in our community.
On my bookshelf is  A Man Called Ove by Frederik Backman.
Seven words that describe me are Father, husband, Papa, friend, "guy's guy," witty, passionate, upbeat.
One thing most people don't know about me is I've run three marathons, one of which, the St. Paul Winter Carnival Marathon, was run with a starting time temperature of 9 degrees below zero.
When I'm not working, I enjoy spending time with my wife and my grandchildren, Bodhi, Lucetta and Charlie.