Assisted Living Regulations in MN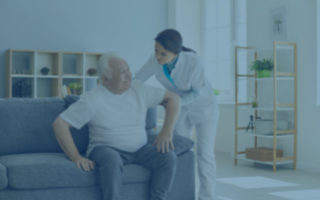 As of August 1, 2021, assisted living facilities in Minnesota are subject to new regulations.  The Minnesota legislature passed regulations providing standards governing how housing and services in assisted living facilities may be provided, with a focus on protecting residents' health, safety, well-being and treatment.  
Minnesota is the last state in the nation to require this type of licensure.  Prior to the enactment of the new law, assisted living facilities were registered with the Minnesota Department of Health, but were not required to be licensed in the same manner as skilled nursing facilities.  The new law combines the regulations for housing with services and home care regulations.  Assisted living facilities must apply for a new license as either an assisted living facility, or an assisted living facility with dementia care.  For the dementia care licenses, the facility must offer additional services focused specifically on caring for individuals with dementia or similar conditions.  
The new regulations require more transparency and accountability for residents at assisted living facilities.  Among other protections, the new law provides for the following:  
Officers and owners of a facility must undergo a background study when applying for a license.  

Residents are required to receive an assisted living bill of rights, disclosure of services, and must undergo an assessment with a RN prior to moving into the facility.  

Staffing requirements are provided to ensure that sufficient staff is available at the assisted living facility.  The requirements provide that overnight staff respond within ten minutes to a request for assistance from a resident.  

There are training requirements outlined for staff, with special training required for facilities with dementia licensure.  

Additional protections now apply to the termination process (i.e. eviction) for residents.  Among other protections, the facility is required to work with the resident to provide accommodations or alternatives to enable the resident to remain at the facility.
The new law can be found on the Minnesota Legislature's website. The status of a specific assisted living facility's licensure may be verified here. This is a positive move forward in protecting vulnerable residents at assisted living facilities.
Below is list of regional assisted living facilities as you begin your search. For a complete list, we recommend visiting Care Options Network.
Norris Square
Ecumen Centennial House
The Fountains at Hosanna
Ebenezer Ridges in Burnsville 
Flagstone in Eden Prairie
Copperfield Hill in Robbinsdale