A Holistic Approach for Long-Term Care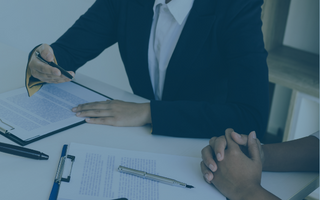 Traditionally, clients view their attorney as someone who can help with a specific task or issue.  For example, in elder law that may mean updating a client's estate and disability planning documents, reviewing a contract, or helping with long-term care benefits applications.  This is a transactional-based view of legal practice.  This may be the right model in certain situations and for certain clients, but often in the practice of elder law, what clients and attorneys both are seeking is a more holistic approach to planning for long-term care.
Life Care Planning Team
Not all elder law firms offer life care planning as a service.  What is unique about the life care planning model is the interdisciplinary approach to the client's case.  A life care planning team is composed of the attorney, an elder care coordinator, paralegal/public benefits specialist and legal assistant.  Each life care planning client has such a team of individuals working toward the goals and needs identified in the client's life care plan.  Another unique feature of a life care plan is the term of service.  Most life care plans are structured so that the client retains the law firm for one year, and life care plans can renew annually.
The defining feature of a life care plan is that in addition to the traditional focus of an elder law firm – estate and disability planning, asset preservation strategies and public benefits qualification – there is also planning and focus on care coordination, family support and education, care advocacy and crisis intervention, the goal of which is to use the client's assets to maximize the client's quality of life and care.
What is an Elder Care Coordinator?
A central component to the life care plan is the elder care coordinator – typically a nurse, social worker or geriatric professional – who helps the client and their family navigate the healthcare maze.  The elder care coordinator starts with an assessment of the elder and their environment and then makes recommendations based on the client's and family's needs and goals.  The elder care coordinator offers support and guidance through care coordination by making referrals to qualified care providers and facilities, advocating for the elder's care needs, locating community and other resources for support, and helping with the transition from one level of care to the next by informing the client and family of their rights and expectations.
Who should consider a life care plan? 
An individual with a chronic illness or disability, or a family member or caregiver of a person with a chronic illness or disability.  If long-term care services are currently needed or there is an expectation that long-term care services will be necessary in the future, then it is time to consider a life care plan.  You can get started by scheduling a meeting with an elder law attorney at Maser, Amundson & Boggio, P.A.  Both the attorney and an elder care coordinator will attend the first meeting with the client and family, or other trusted individuals.  At the conclusion of the meeting, the attorney will be able to offer recommendations, including how a life care plan could benefit the client and their family.