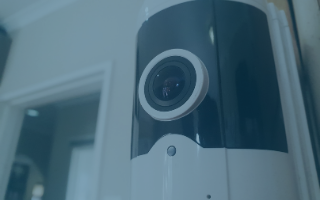 Although Governor Tim Walz has partially relieved Minnesota residents of strict COVID-19 restrictions, many individuals still remain affected — especially older adults. Holidays looked different this year for many with the gathering restrictions still in place. Many were not able to attend family get togethers as new guidelines suggested only celebrating this holiday season with your immediate family or those currently living in your home.
Senior adults seem to be some of the most affected individuals by the pandemic and its restrictions. While the traveling and gathering restrictions will make it difficult for individuals to see extended family this season, seniors' high-risk susceptibility to the coronavirus only makes it more of a challenge. Additionally, the holidays are a time to catch up and check in with senior loved ones you may not see often. Because the coronavirus guidelines brought family plans to a halt, getting in touch with the family members you will not get to see will be more difficult, but certainly possible with help from modern technology. If you missed out on catching up with older relatives over this holiday season, don't fret. Thanks to technology, we have a series of measures to keep in touch and check in on our loved ones at any time during any season.
How Tech Can Aid Seniors Living Alone
It is paramount to keep isolated senior family members in mind when they aren't physically with you, especially during this time of year. Because older adults' health can decline fairly quickly, it is critical to stay in touch with them regularly. Your elders may be suffering from the effects of isolation and lack of social interaction as many stay on lockdown during these unprecedented times. Although they are warding off the physical health risks of being exposed to the virus, the debilitating effects of loneliness and isolation can be grueling. Just a few of these debilitations include psychological distress, cognitive decline, weakened immune system, heart complications, and establishment of poor habits. 
Ring is a home security company that provides products to protect your home from wherever you may be. By stationing one or multiple security cameras inside/outside your elderly loved one's home, you will be able to keep an eye on their activity and well-being from an app on your phone. 
GrandCare Systems comes with an easy-to-read touchscreen that is put into the home of your senior loved one. Simplicity is a key factor in this device, some features include: providing a video chat option, photo and video sharing, music, messaging, games, and more at the touch of a button. Additionally, you may add activity sensors, medication management features, and telehealth devices to alert caregivers if anything goes wrong. Caregivers or family members can check in, monitor, and manage the GrandCare System through their website or iOS app. 
While you and the ones closest to you endure the pandemic rules and regulations for the foreseeable future, be sure to capitalize on the many small ways we can keep our families and communities safe. Technology is just one of the bridges that we are able to use to keep our loved ones safe, and it conveniently allows us to follow medical professionals safety guidelines. Allow 2021 to start off with more options to connect with the ones you may miss the most.