Kris L. Maser – Minnesota's Elder Law Trailblazer, Advocate and Educator Sets to Retire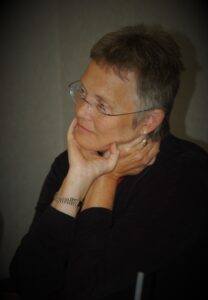 Richfield, MN – December 23, 2020 – Effective January 1, 2021, Kris Maser, co-founder and shareholder of Maser, Amundson, & Boggio, P.A. in Richfield, MN will officially begin a well-earned retirement. For over 38 years, Kris L. Maser has dedicated her career to advocating for and protecting the senior community through law, education and volunteering her time and talents.
Maser is well known at the local and national level for her work within elder law. She co-authored the Minnesota Conservatorship Standards, adopted by the Minnesota Association of Guardianship and Conservatorship (MAGIC).  She has been the recipient of the Mary Alice Gooderl Award for outstanding service and active development of the Minnesota State Bar Association's (MSBA's) Elder Law Section.
Throughout her career Maser has received several awards acknowledging her dedication and advancements in elder law including: Minnesota Super Lawyer, Minnesota Bar Association and William Mitchell College of Law Magazine to name a few.
Shareholder, Randy Boggio, Esq. shares his experience working with Maser;
"Kris' approach to elder law and her clients is a combination of stereotypic straightforward German reasoning with heavy doses of empathy and caring. She has always been able to cut to the crux of an issue or problem in short order. The solution always encompasses what is best for her client.

Since the beginning she has been on the front lines advocating for change and for the rights of individuals and their families faced with the necessity of long-term care. Kris' legacy and influence on the practice of elder law in Minnesota will last well into the future."
In retirement Maser will continue to volunteer, spend time with her family, and – when it's safe – travel.